Opal Class
Welcome to our class page! We are mixed Year 4 and Year 5 at Hetton Primary School and our teacher is Miss Oldroyd.
Thursday 20th September
This week we started our new topic learning about the Anglo Saxons and the Viking's.
We worked as a class to produce this piece of artwork which we are all very proud of!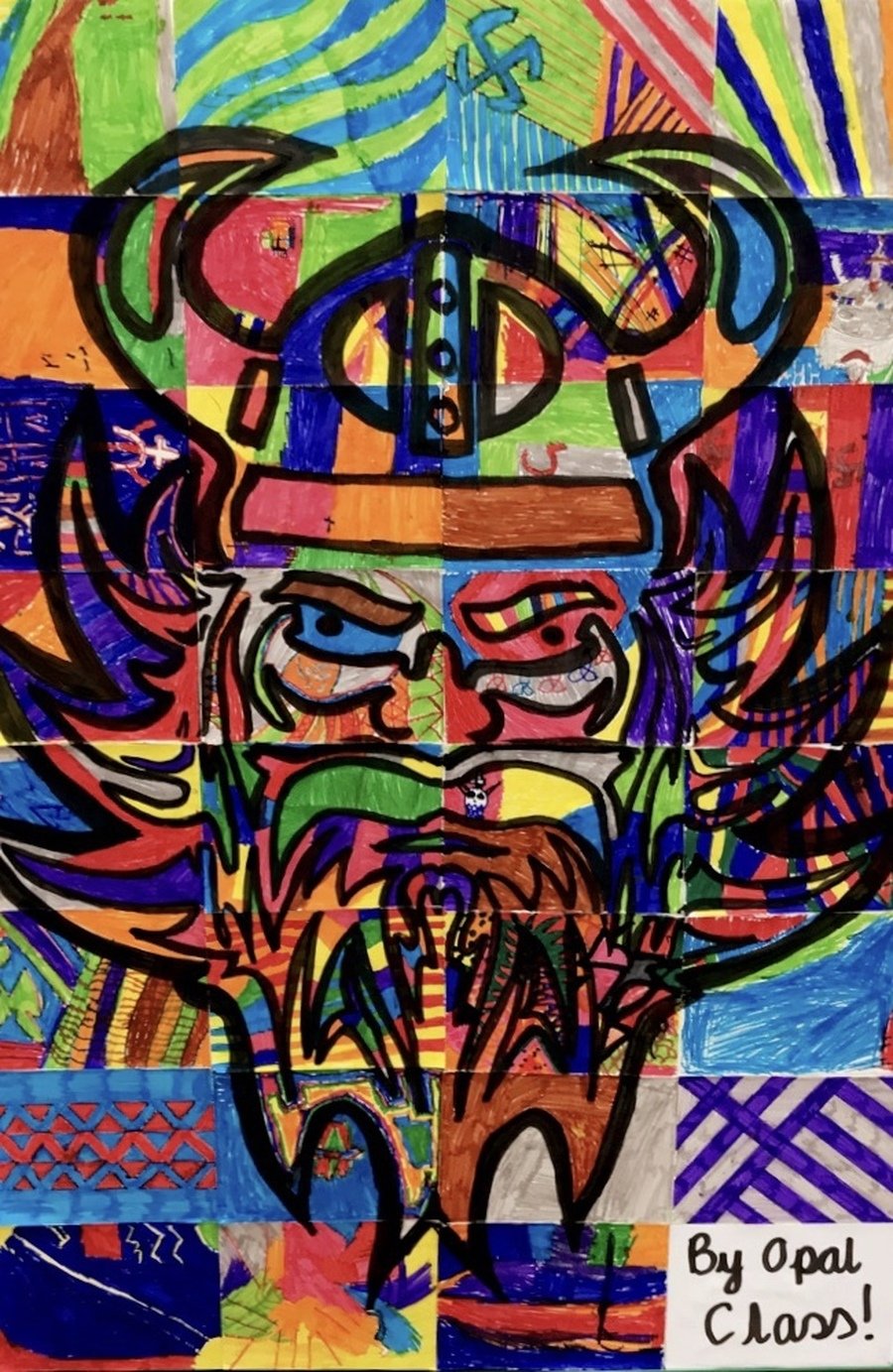 We have really enjoyed learning about 'The Lion King' as part of our Definitely Disney topic.
The children have produced some wonderful work in the last 2 weeks.
A wonderful start to the new school year, well done Opal Class!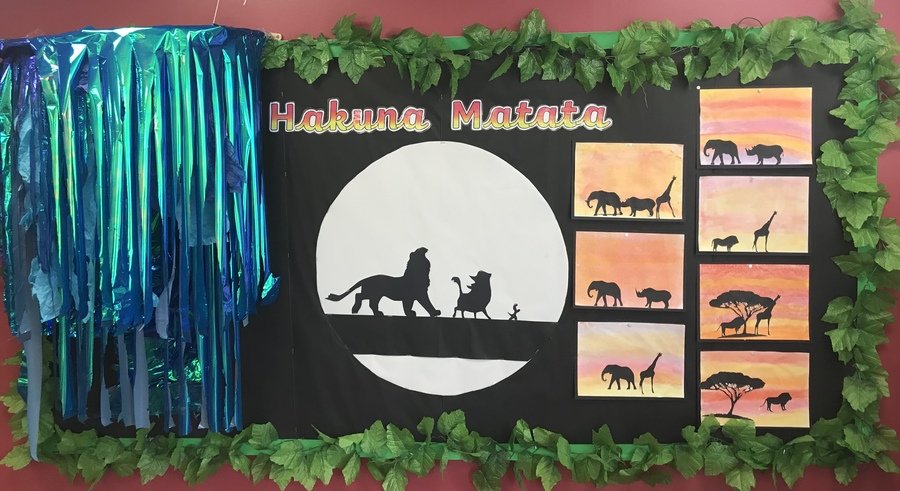 Displaying some of our incredible African sunset artwork.
Thursday 13th September
This week children in Opal Class have been focusing on descriptive writing in English.
Have a read below of some of the wonderful pieces of writing we have produced.
The Lion King by BW
In the scorching lands of Africa, the glistening exquisite horizon was dazzling on the beautiful thrilled animals, from a bug on a leaf to a wildebeest herd. Majestically, Mufasa, the strong, powerful lion king waved his stunning hairy mane to tell the amazing creatures that the new lion king was born! Zazu, the glamorous bird, soared swiftly into the air with wingspan as amazing and beautiful as the icy mountains in the distance. The considerate animals were surrounding the 10000 feet tall rock, Pride Rock where Mufasa and the royal family live. Rafiki, the wise baboon, was walking down the miniature path to praise the new king, Simba. Rafiki splashed some grape fruit on Simba's beloved head and held him up gracefully for the whole kingdom to see the new born king.
The Lion King by JR
The glittering sun beamed across Pride Rock while the animals raced across the land like a racing car to see the cute cub. The birds flew over the exquisite waterfall and the elephants stomped through through the diamond blue water. When the animals came to Pride rock they saw the flaming red main of Mufasa. Rafiki the baboon slowly walked up to the lovely cute cub and put grapefruit on the Cubs head. Meanwhile, Rafiki held the cub in his hands and proudly told the kingdom "his name is Simba!" All of the animals stomped around in joy for Simba.