Ruby Class
Welcome to our class page! We are the Year 2 children at Hetton Primary School and our teachers are Mrs Woodhall and Mrs Medhurst.
The Great Fire of London
Wednesday 17th October 2018
This term Ruby Class have been learning all about The Great Fire of London. We know so much about the event and what happened and we have really enjoyed all our learning about this significant event in our History. We ended our learning by creating our own Pudding Lane, the street in which the Great Fire started. We really enjoyed combining the different materials and measuring the black strips accurately to create our houses. We think out Pudding Lane looks amazing!
Our Unexpected Post
Thursday 11th October 2018
Today Ruby Class received some unexpected post.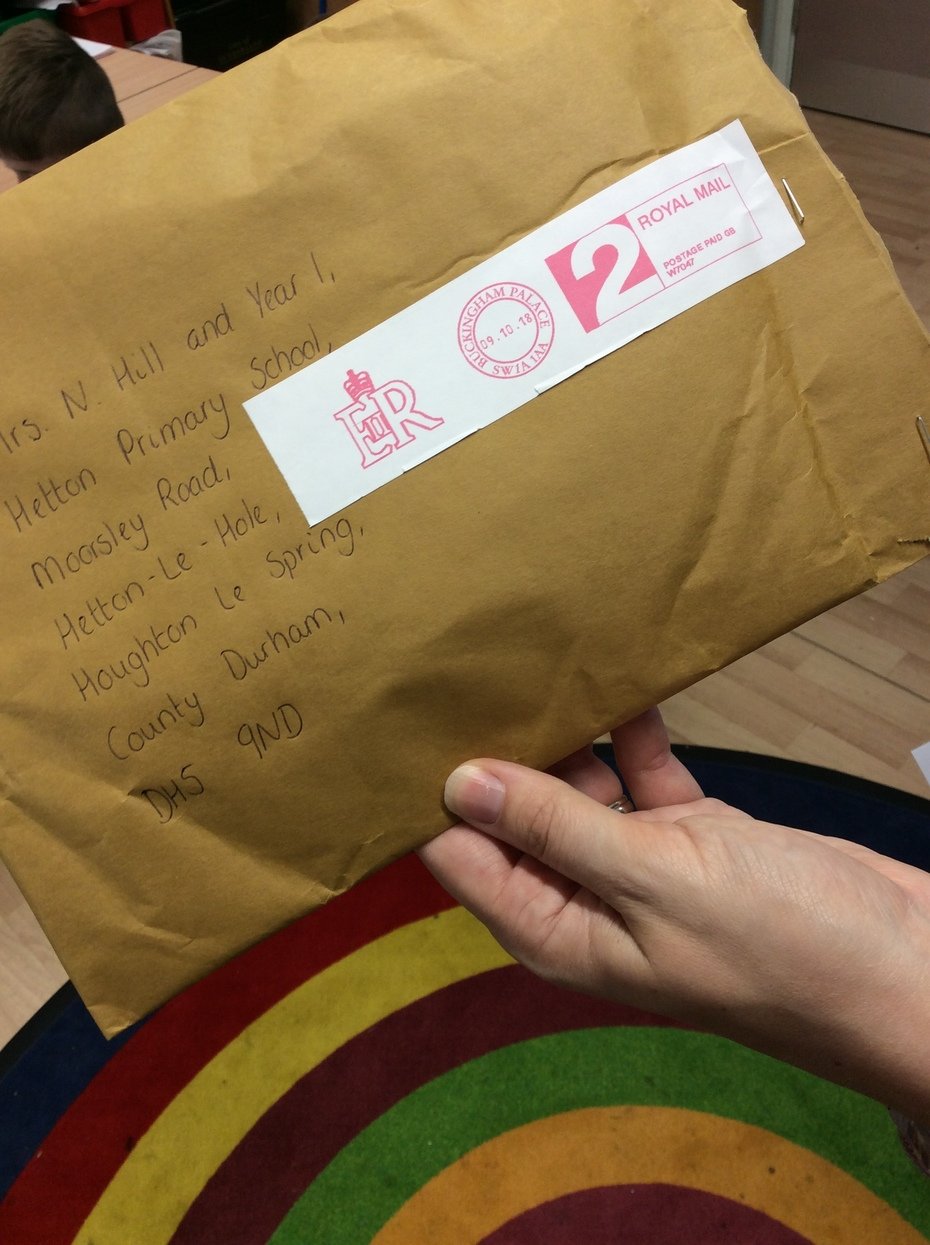 It was a letter from Kensington Palace.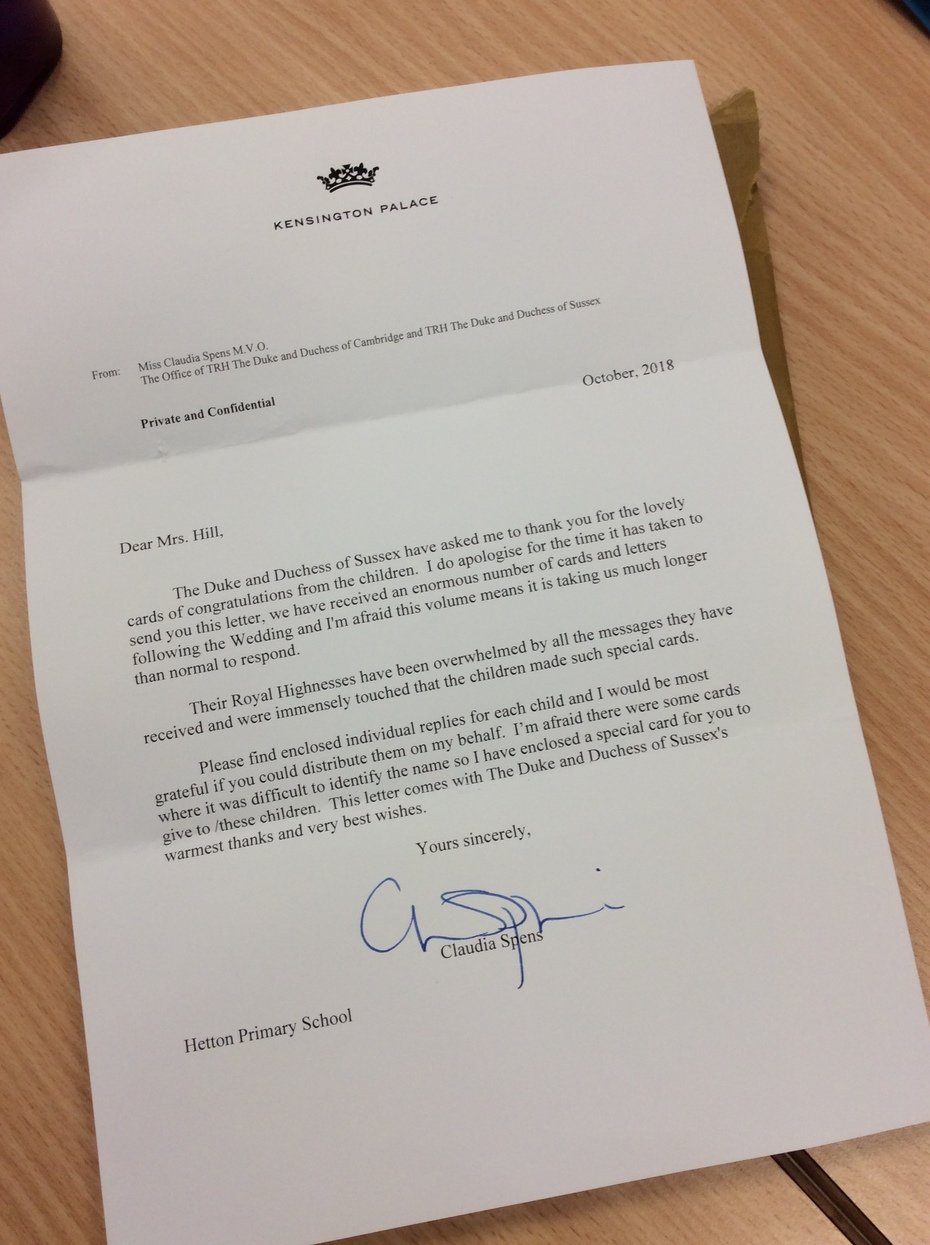 Last term, when we were all Year 1, we designed and made Wedding Cards for Harry and Meghan and Miss Thornes sent them to the Palace. Today we all received some special post and when we opened the envelope we all had our own individual replies for Kensington Palace and The Duke and Duchess of Sussex. We were so excited and so pleased that they loved our cards. We couldn't believe it....our own post from Royalty! We are all going to treasure our replies.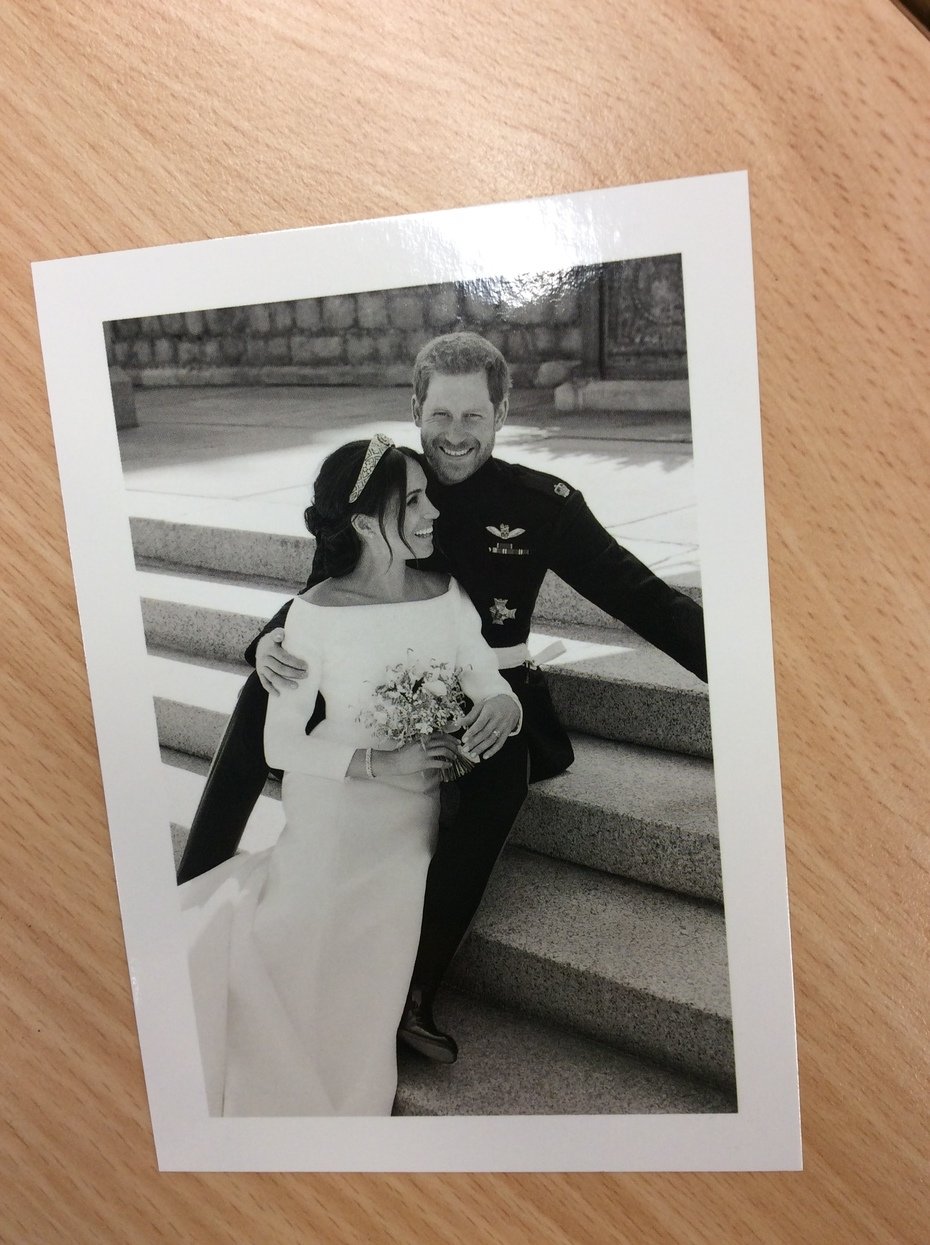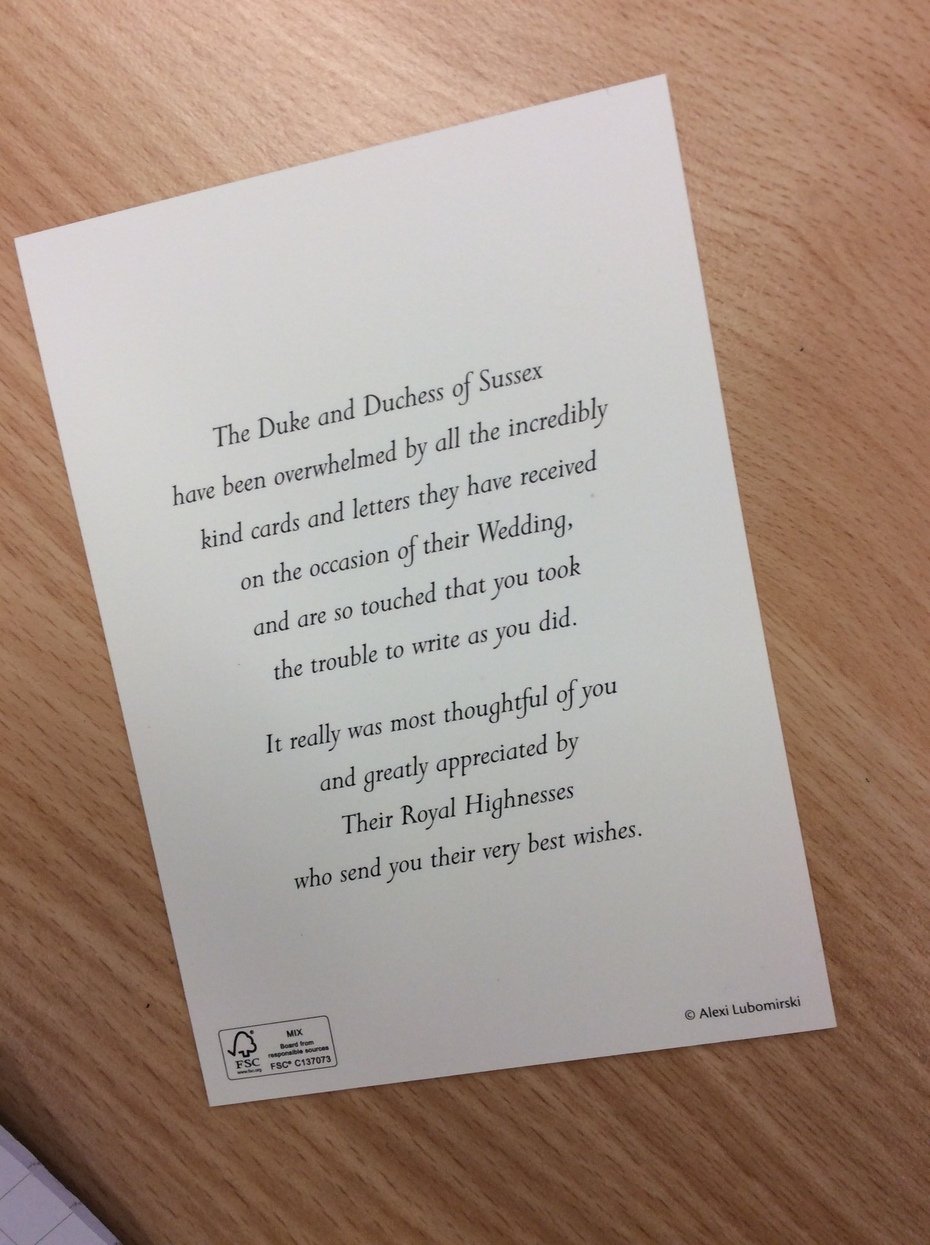 Our visit to St Michaels and All Angels Church
Tuesday 25th September 2018
In class, Ruby Class have been learning all about some of the religious features and artifacts that can be found inside a church and how they link to the Christian religion. We visited St Michaels and All Angels church in Easington Lane on 25th September to see if we could find all the features we had been learning about in class inside a real church. We had a super visit and the church was amazing. Graham helped us find out even more about churches. Ask us what we know - we will surprise you with our super knowledge!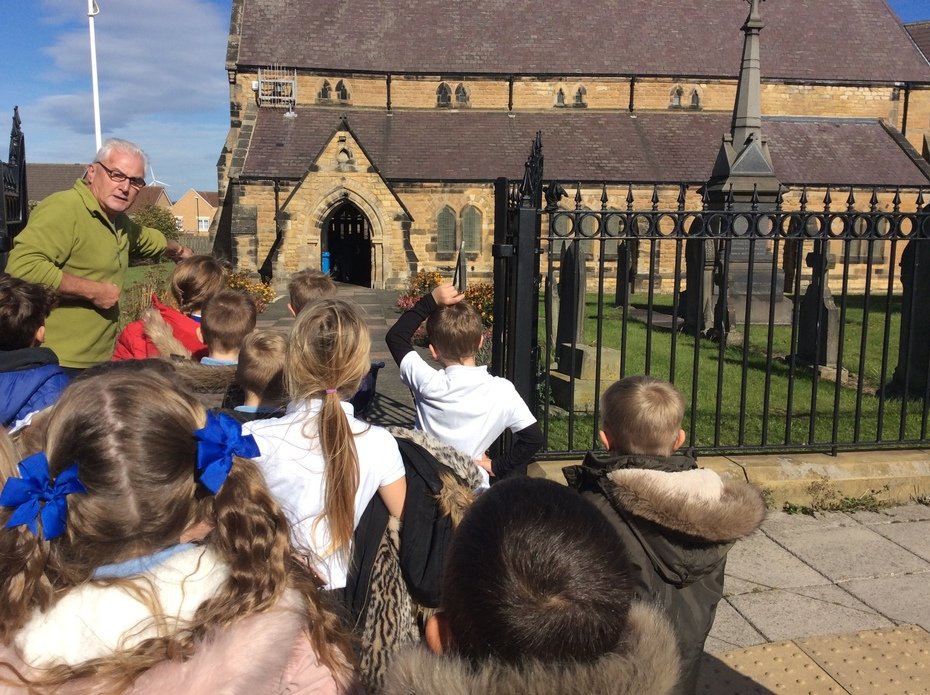 Wednesday 12th September 2018
For the first 2 weeks of term, all of our Year 2 work has been linked to the fantastic Disney film 'Toy Story.' In science we looked at how we could make Buzz Lightyear fly. We used balloons and string, using the force of the air coming out of the balloons, to make Buzz fly. This was super fun but we decided what Buzz really wanted was his own rocket so he could fly 'to infinity and beyond!' Today, we designed and made rockets to help Buzz Lightyear fly 'to infinity and beyond!' Have a look at our creations. We think Buzz would love them all.