O

ur Wonderful L

ittle

S

chool
We all have the important job of making sure we work together to take extra-special care of
Our Wonderful Little School so that it is a safe place to be and always looks its very best.
We would like to introduce our OWLS Parliament
(Did you know that group of owls is called a parliament)

Class 1- Asia Class 2 - Elli Mae Class 3 - Pieter Class - Alex Class 5 - Katie.

They have the important job of setting an excellent example and representing their classmates
"When I was chosen for the OWLS Parliament I was very surprised and proud. I felt my classmates believed in me to do a good job. I am going to work hard to keep our school safe and well looked after."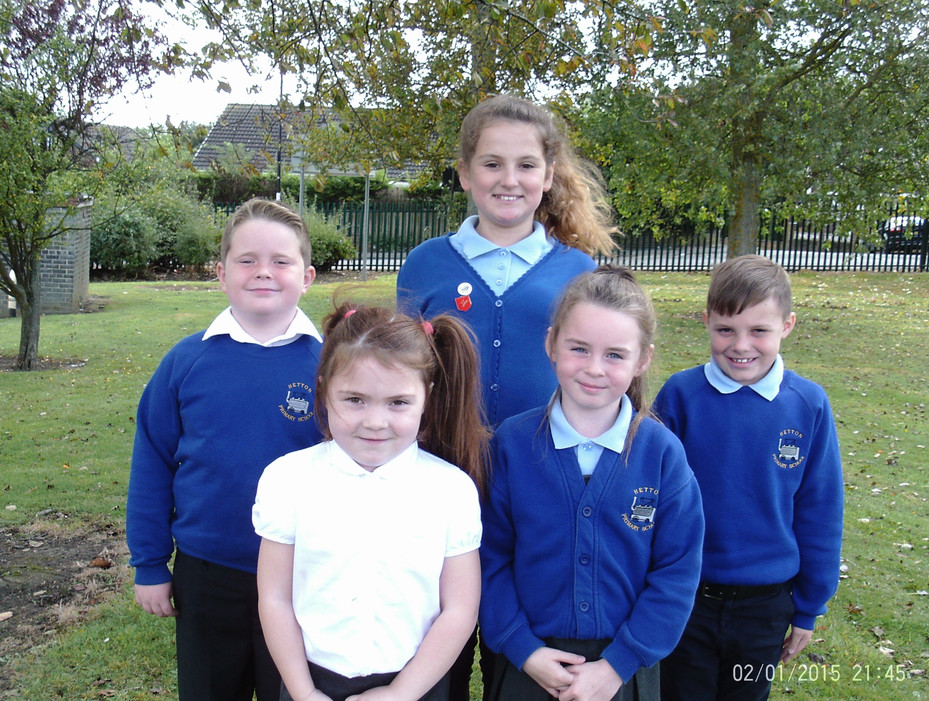 This term our OWLS are taking action on improving our playground.
Our playground has been extended and we now have lots more space to enjoy our break-times.
We have been given the task of organising some playground markings to make our playground
attractive and active!
We will keep you updated on how we are doing.

Autumn Term Update
We have been busy in the Autumn Term - measuring the playground, selecting designs and drawing
up a plan of what we would like our playground to look like.
Early in the Spring Term we will be sharing our plan with Mr Fenwick, who will be organising for the

playground markings to be completed. We know it will take 2 or 3 days of dry weather to carry our the work
so we are hoping it will be completed by Spring Half-term. We are very excited and can't wait to see what
it looks like and the difference it will make to our break-times.

Here are some of the playground markings we have chosen -
Spring Term 1 Update
Katie and Alex meet with Mr Fenwick and showed him our design. He listened to our ideas and gave us some good advice. He took our design away to work out how much the playground markings would cost. Mr Fenwick priced the markings individually in case we couldn't afford them all.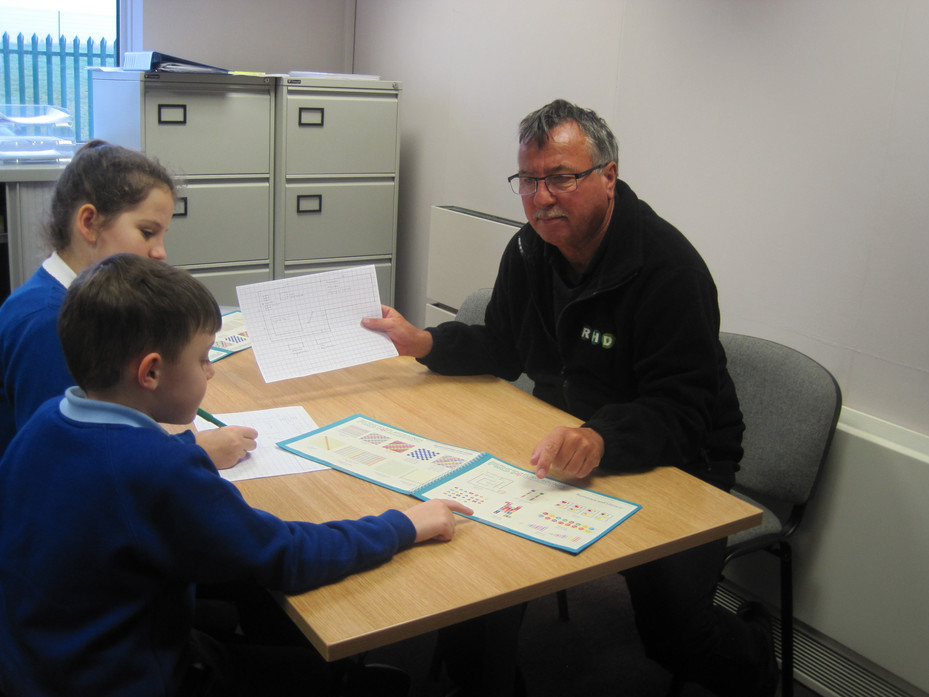 When Mr Fenwick emailed the costs, we prioritised the order of the markings we would chose:
4 Squares - £65 each
Netball & Football Pitch - £750
Olympic Trail - £775
Hopscotches - £220 & £240
1-100 Square - £960
Olympic Sprint - £675 Total - £3,750
Miss Burns has discussed the cost with our Governors and they have agreed that we can have them all! We are really pleased. The markings are being put on during the Spring Half-term break. Mr Fenwick will be visiting with the man who will be doing the work to make sure he understands exactly what we want. We can't wait - watch this space for the finished result.
Spring Term 2 Update
WOW! We are really pleased with the playground markings.
Our playground looks bright, colourful and interesting - and our break-times are super-active and super-fun.
Well Done OWLS - Mission Accomplished! - our playground is attractive and active!