Stars of the week and rewards
Friday 24th May 2019
Wow! We have lots of stars to celebrate this week.
First of all, congratulations to the girls football team who are league champions -
they only lost 1 game out of 22!
Well done to the children in Opal and Amethyst Class who went to Surf's Up this week.
They are now water safety champions.
Finally, there has been lots of awards this week for amazing work throughout school.
Well done to everyone who received reading awards for their amazing progress on Accelerated reader.
Friday 10th May 2019
It has been a great start to the Summer term and everyone has been working hard.
This week, I have enjoyed hearing the children talking about all of the points they are earning from their reading tests and
the amazing books they have been reading.
Below you can see our amazing stars from this week.
Friday 29th March 2019
It has been another fantastic week at Hetton Primary.
Opal and Ruby Class had lots of praise for their fantastic behaviour at Sunderland Museum and Winter Gardens.
A massive well done the the school football team who played well and received lots of rewards for their conduct at the football match last night.
Finally, we are very proud of everyone who has worked hard this week and especially the children who have received an award.
Friday 15th March 2019
We had lots to celebrate this week.
We had lots of children receiving awards for reading, spelling, math and just for being super stars.
We celebrated Sapphire and Amethyst Class for being amazing this week.
Finally, a massive well done to our girls football team.
We are very proud of everyone!
Friday 8th March 2019
We are all so proud of our super stars this week.
Children received awards for amazing reading, sensational spelling, terrific timetables, marvelous math and wonderful writing.
Congratulations everyone!
Friday 25th January 2019
How amazing is this picture! Look at all of our stars from this week.
Here are some of the children who have been the best that they can be this week.
Well done everyone.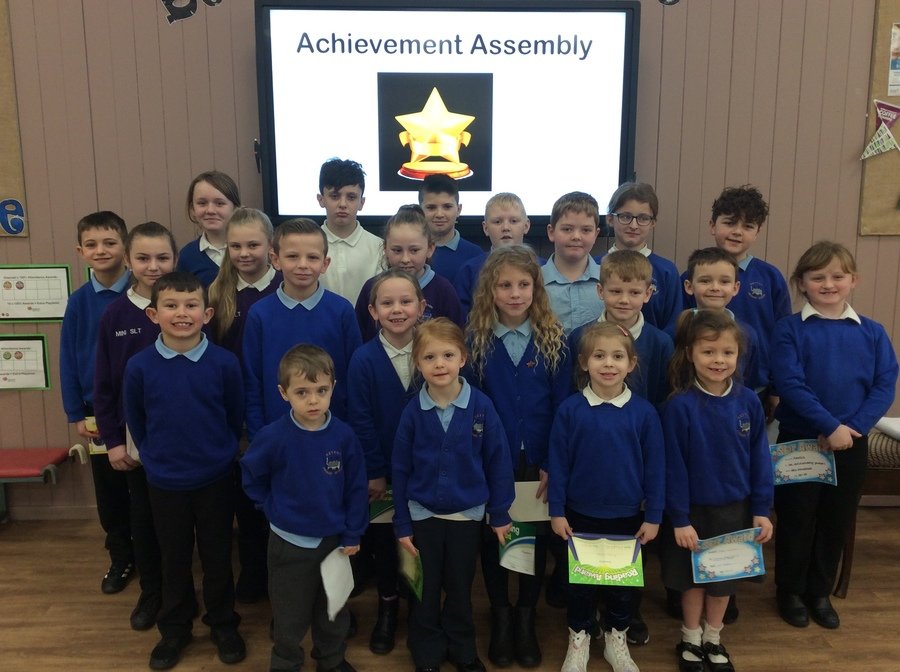 Friday 18th January 2019
Wow! We have had an amazing week this week and all of the children have made us so proud. Have a look at our stars of the week for this week.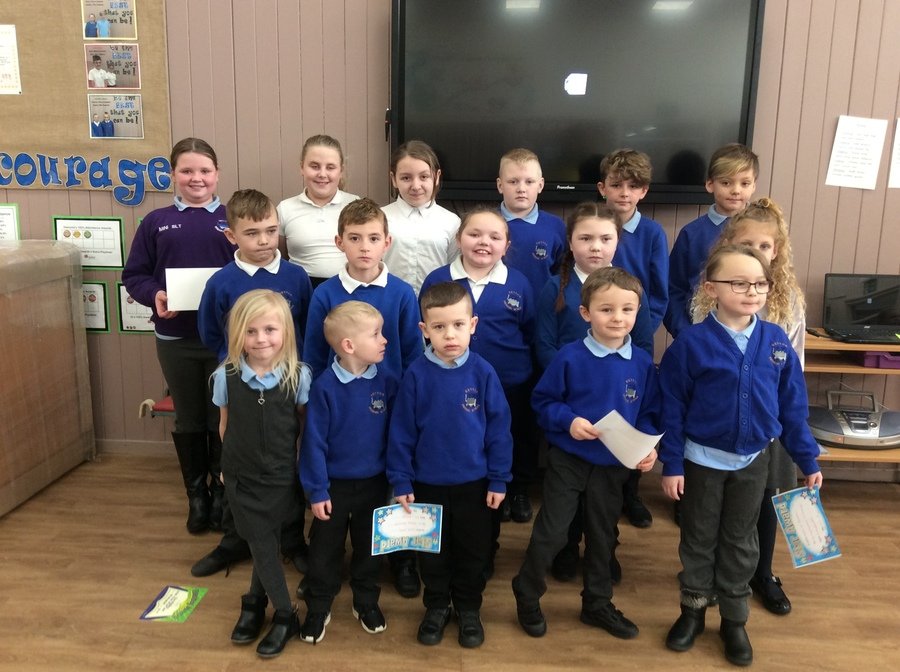 Friday 30th November 2018
We have had another fantastic week where the children have worked hard. Scroll through the pictures below to see the children you have been our stars of the week.
Friday 16th November 2018
Here are our stars for this week.
The children have received awards this week for their fantastic reading, spelling and time tables.
Friday 12th October 2018
Here are our Stars of the Week!
They are fantastic role models in school and have shown the best attitude this week.
Well done everyone!