Attendance Stars
Well Done to our Autumn Term 100% Attendance Stars.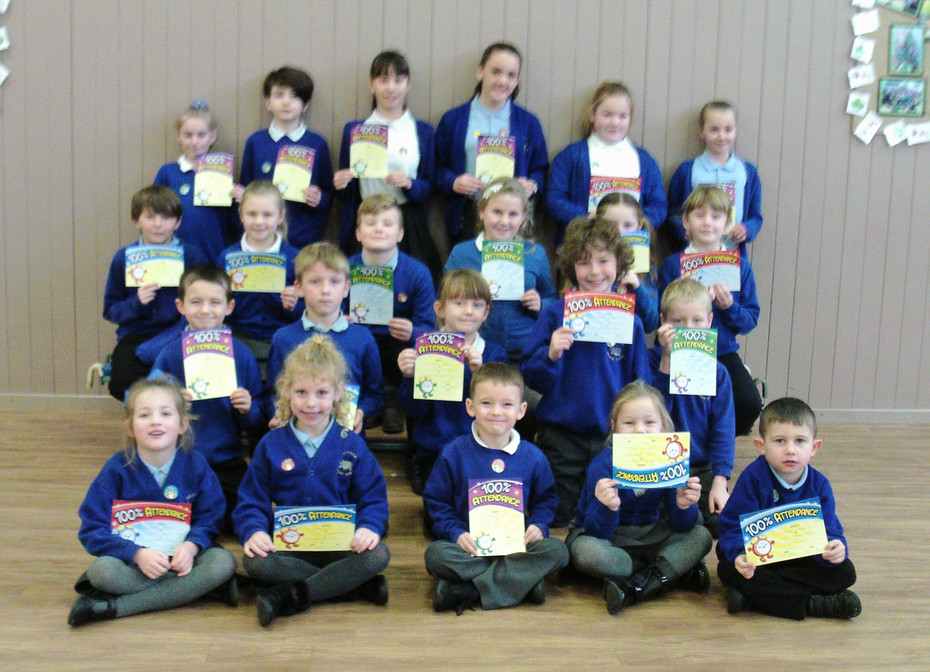 Summer 2018
100% attendance for the whole academic year was celebrated this morning (20.07.18) and the following 11 pupils were awarded their GOLD wrist bands:
Scarlett, Ellie, Broghan, Ben, Kate, Sam, Lola, Kaiden, Chloe, Ella and Oliver!
Congratulations to all of you!!
Autumn 2019
Well done to the following pupils who achieved 100% attendance for the whole Autumn Term.
Diamond Class: Alex, Ruby, Bridget, Ben Karim and Lyle
Emerald Class: Archie, Lewis, Darla, Jak and Nathan
Ruby Class: Ella, Evie, Ellie, Kevin, Levi, Broghan, Connor and Leighton.
Sapphire Class: Katelyn, Lacey, Keeton, Clayton, Niall, Grace and Leah.
Opal Class: Sophie, Armani, Kaidain and Scarlett
Amethyst Class: Chloe, Caitlin and Grace.